ODOO ERP INTEGRATION & MODULES
Our expert consultant and developer team will map your core business processes so they can be migrated and/or integrated with ODOO ERP. We will identify the best ERP modules for your business, configure them, and build custom modules if need be. The Odoo solution is ideal for SMEs , but fits both small and large companies alike. Odoo is an all-in-one business software capable of covering all business needs, including CRM , Website/e-Commerce, billing, accounting, manufacturing, warehouse- and project management, and inventory, all seamlessly integrated.
We have custom software that allows ODOO to integrate with other OpenSource Softwares like CS_CART, provide Mobile Apps and even integrate with Amazon.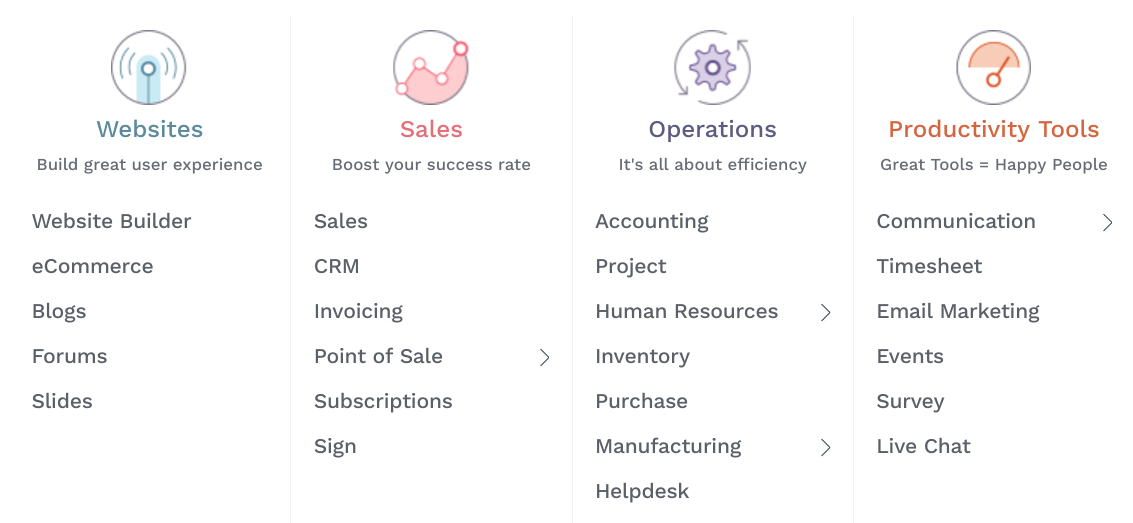 WHO IS ODOO
Odoo is a suite of open source business apps that cover all your company needs: CRM, eCommerce, accounting, inventory, point of sale, project management, etc. Odoo's unique value proposition is to be at the same time very easy to use and fully integrated. Learn more about ODOO here .

ODOO is simple but powerful.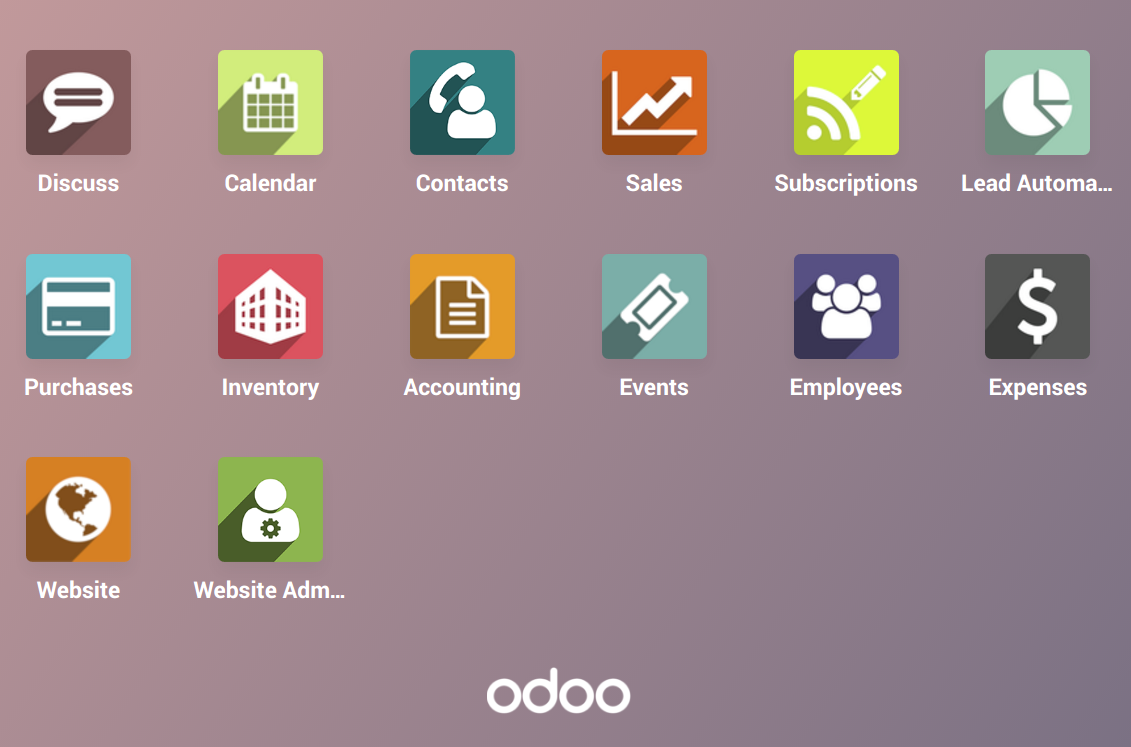 More than an ERP, a true suite of Business Applications: ODOO is a comprehensive suite of business applications including Sales, Purchase, Ecommerce, Warehouse management, Manufacturing, Accounting and Human Resources just to name a few.
ODOO also has the unique capability of allowing the customer to build their ERP at their own pace. Customers can start with one or a few business applications and expand later their functional scope in only a few clicks. At a very low monthly cost.
Also, over 15,000 ODOO modules are available on apps.ODOO.com.
ODOO can be used onsite or through a remote access. All the customer need is a web browser. Change in workflows, search views or reports can be designed without custom development using Point-and-Click.
ODOO is Open Source. The software is published under the AGPL licence and the AGPL + Private Use Licence.
The absence of license fees makes ODOO very affordable, QuantumAi provides a complete set of service Remote and On-site for our customers.
We will happy to set up a free ODOO account for you to test drive it.